⚡️ THUNDERFANG
A private investigator stumbles onto a case that hits too close to home. Now, he's got to stop a nefarious plot that threatens to wipe out an entire group of people—including him.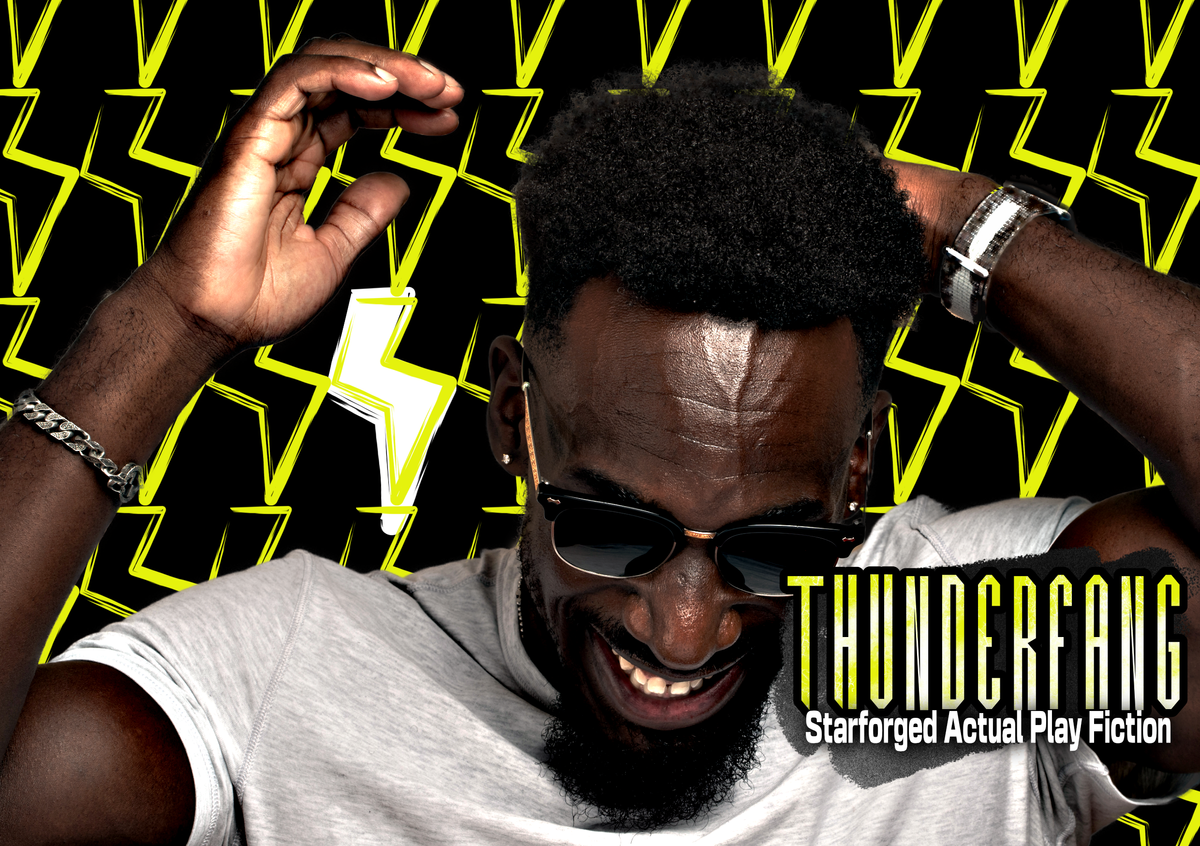 Ready to dive right in from the beginning?
Season 1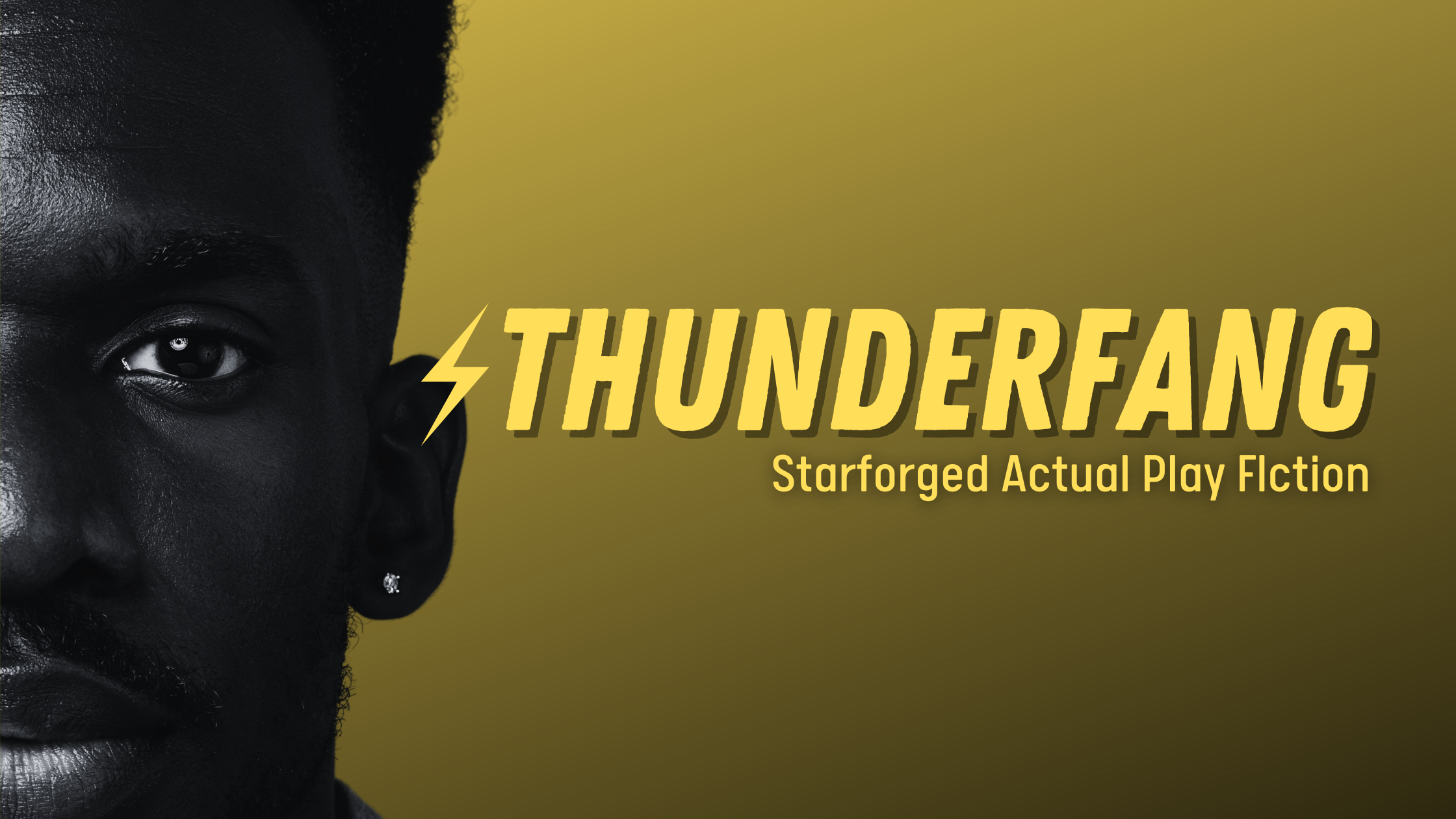 Season 2
All Chapters
All chapters are available to read for free! Click the link below to view the page containing all of the currently available chapters.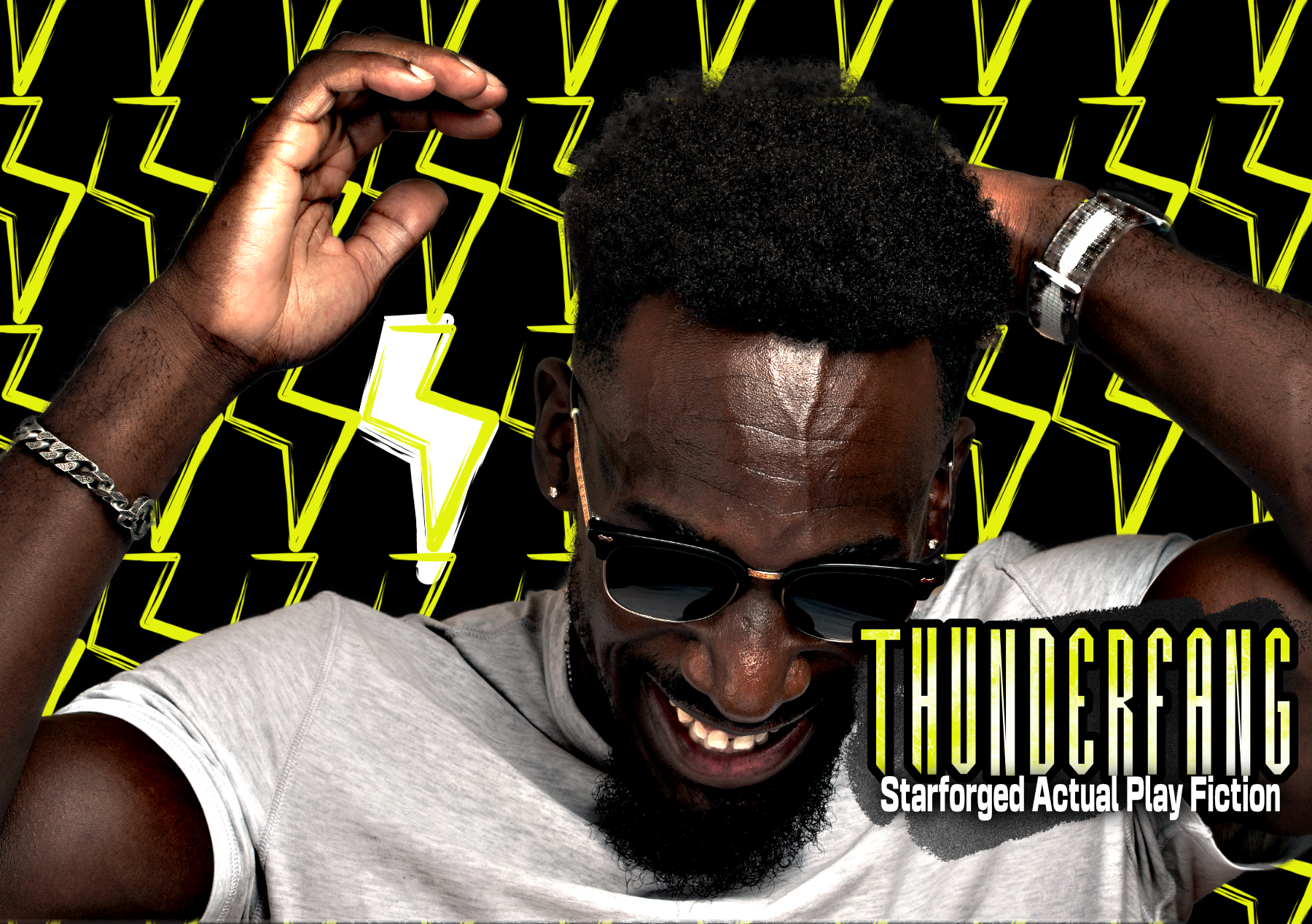 ⚡
THUNDERFANG
is
Actual Play Fiction
of my Ironsworn:
Starforged
campaign. I take a lot of my inspiration from Sherlock Holmes, but I'm not afraid to pull from other works as well, such as the author Agatha Christie or Edgar Allen Poe. It'd be my pleasure if you can spot all the references.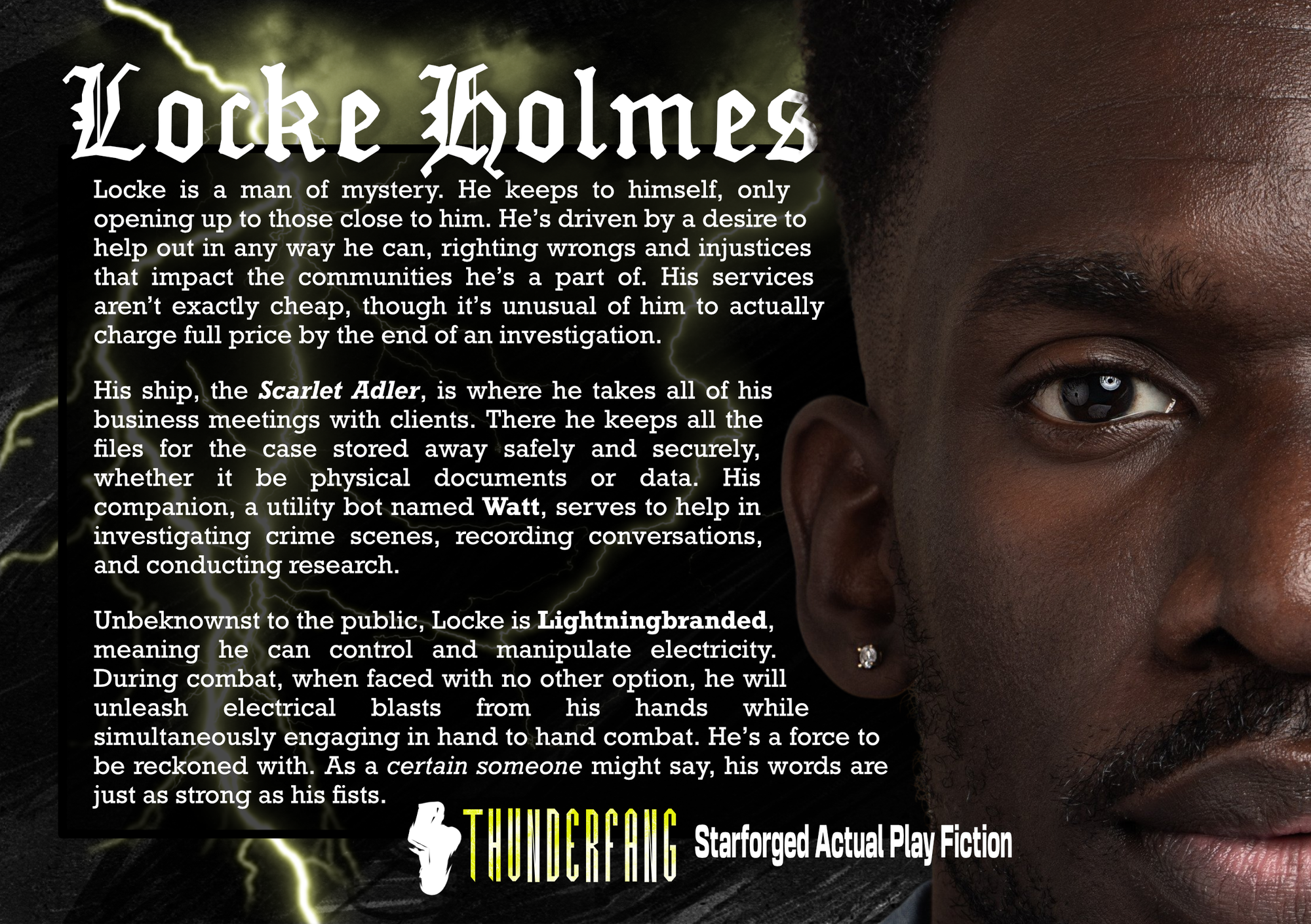 The ⚡️ THUNDERFANG Dossier
⚡
By becoming a member of this blog (it's free!), you'll have access to the ⚡️ THUNDERFANG Dossier. It has all the in-game stats and lore in ⚡️ THUNDERFANG, such as all the assets Locke has, his vows and their progress, locations, and a glossary of any notable terms used throughout the series.

ALSO! The chapters typically released on Fridays, you'll have access to a day early!

So why not join? 😊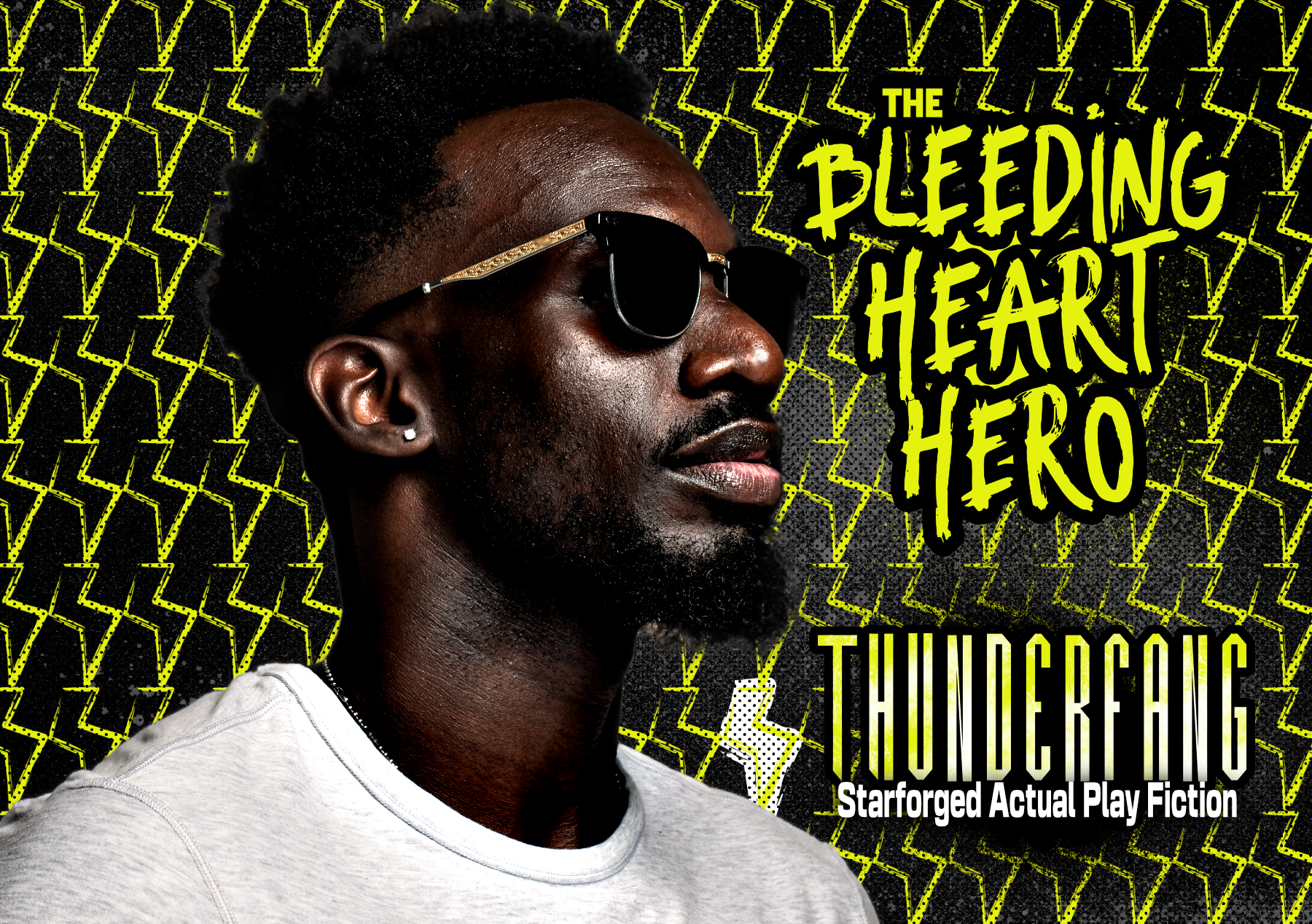 More amazing solo creators!